Description
If you ever carried a gun you probably had a time where you had to draw the concealed gun and was like, "What was on my mind when I got this shirt", if it never happened to you, then don't let it ever happen with the new Covert Concealed Carry Shirt from Helikon.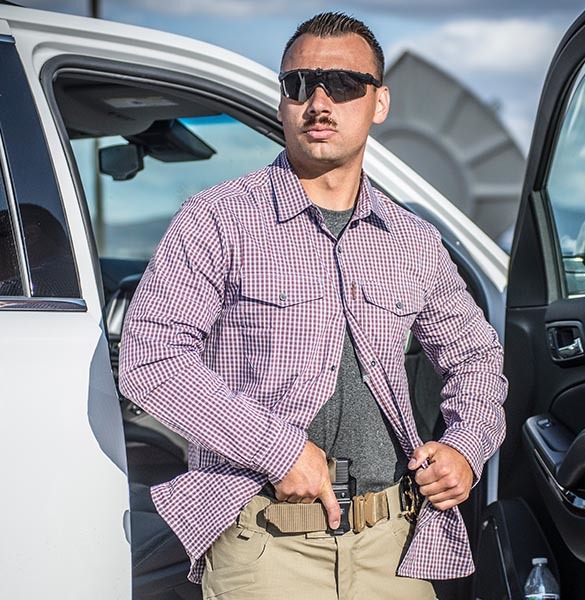 This shirt, available in 5 different colors, was specially designed for concealed carrying, not just guns but blunt weapons aswell such as a baton. It was made with the intent of being lightweight, breathable, and in it's desing it incorporates a patented fastening system that easily opens whenever the unfortunate strikes and you have to draw your weapon.
The BlueSign Approved Fabric ensures your day to day comfort along with the Mechanical Stretch built into the shirt itself, especially built for long wasting days.
As an extra, you get two classic chest pockets to carry your everyday needs and one more zippered pocket, for your special things. What makes this even greater is that the shirt looks completely normal at a first glance, but one strong pull and here you go, ready to take out your weapon.
Color

:

Phantom Grey Checkered

Item Number

:

KO-CCC-CB-C3-B08